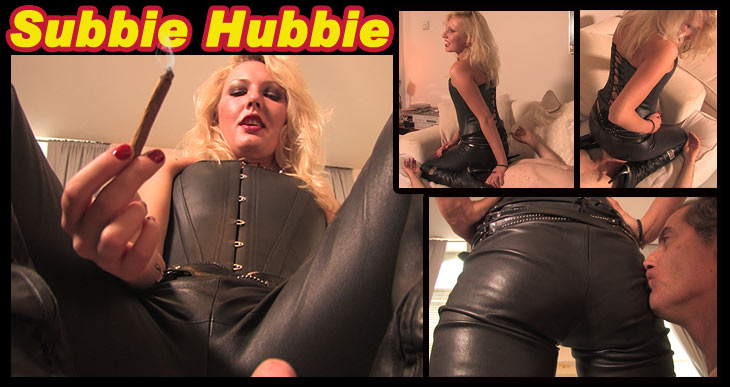 Akella's newly broken hubbie now knows his place and addresses his wife "Mistress" for the first time. He is putty in her hands and anything she commands he now obeys unflinchingly, which means their marriage is now complete, Dominant and submissive in their rightful place. Husband worships her leather clad legs and bottom, before being smothered as a test of his compliance. He is rewarded with some fresh spit, followed by receiving the smoke from her favourite cigar.
This HD video is available inside The English Mansion
The No1 Femdom HD Video site with extreme BDSM, hardcore sex & fetish action.
Over 350hrs of Videos – Updated Daily.